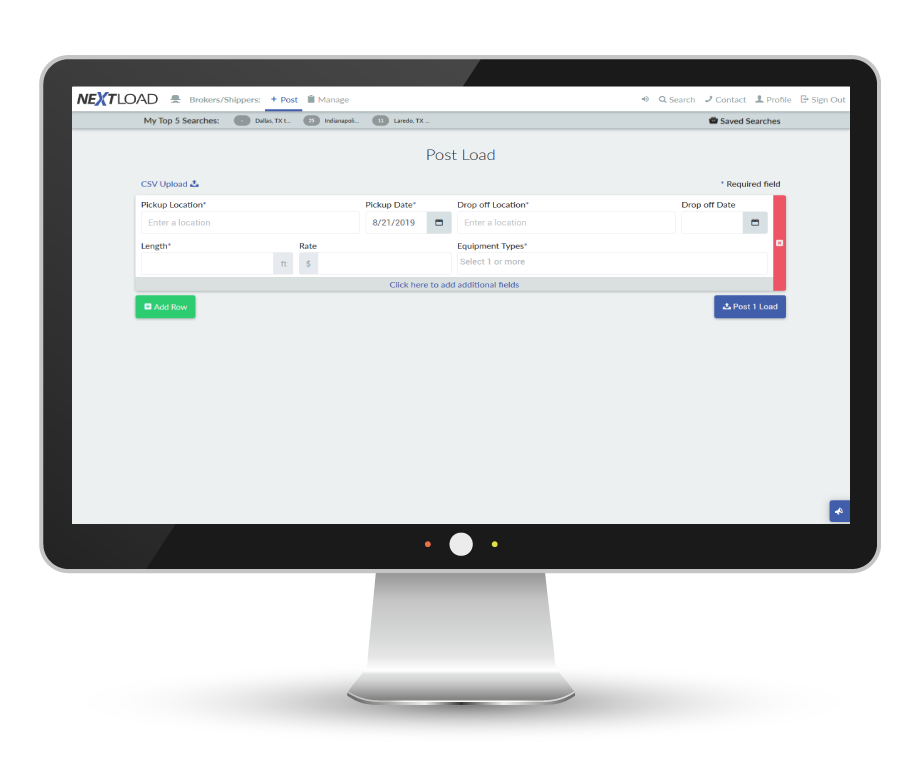 Post Loads with NextLOAD!
We will work with you to find the best way to post your loads on NextLOAD – automated or manually.
TMS Integrations to Post Loads on NextLOAD
We continue to develop more partnerships with Transportation Management Systems (TMS), and we can readily integrate with TMS solutions that support internet/web standards for sending and receiving data.
And did we mention how easy it is to post loads for FREE on NextLOAD.com? See for yourself. Check out our video showing how to post loads directly to NextLOAD.